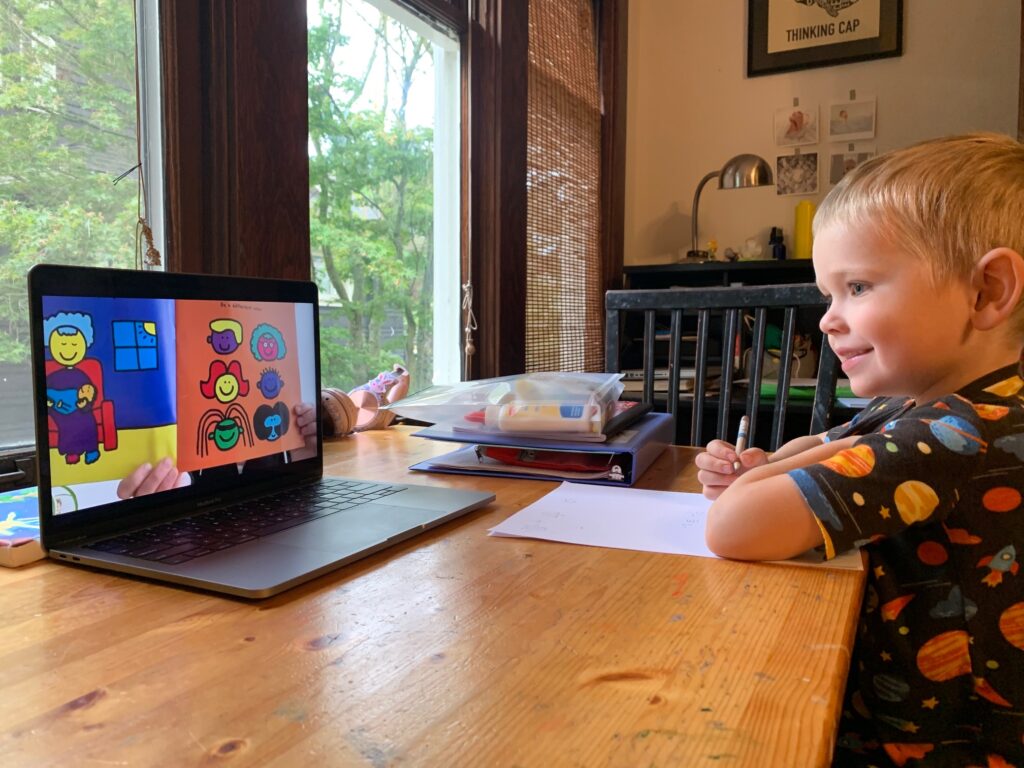 As our world has dramatically changed due to COVID-19, so has Alki Co-op Preschool West Seattle. Our preschool has adapted to the needs of our community. Alki Co-op Preschool has never limited itself to dogmatic ideas, but instead, chooses to base the school in the most up to date research, education and parenting ideologies. Our West Seattle preschool's social and emotional based curriculum, with a focus on building connections, is imperative to raising children during turbulent times. With this in mind, Alki Co-op Preschool took on the challenge of pandemic learning and has thrived in the process.
Our families, teachers and staff reconsidered together what Alki Co-op Preschool could look like in a time when meeting in person or inside a building was not ideal. Together, our West Seattle preschool added virtual learning and outdoor classes to our repertoire. The utmost care for managing safety at our West Seattle preschool is guided by South Seattle College and OPEP (Organization of Parenting Education) Washington State.
Alki Co-op Preschool's place within the West Seattle community serves as a connection for families, caretakers and educators. Our paramount goal is to enrich young minds with social and emotional skills as the foundation for lifelong success while empowering parents with their own tools to aid in their child's healthy development. That will never change and we are proud of that.