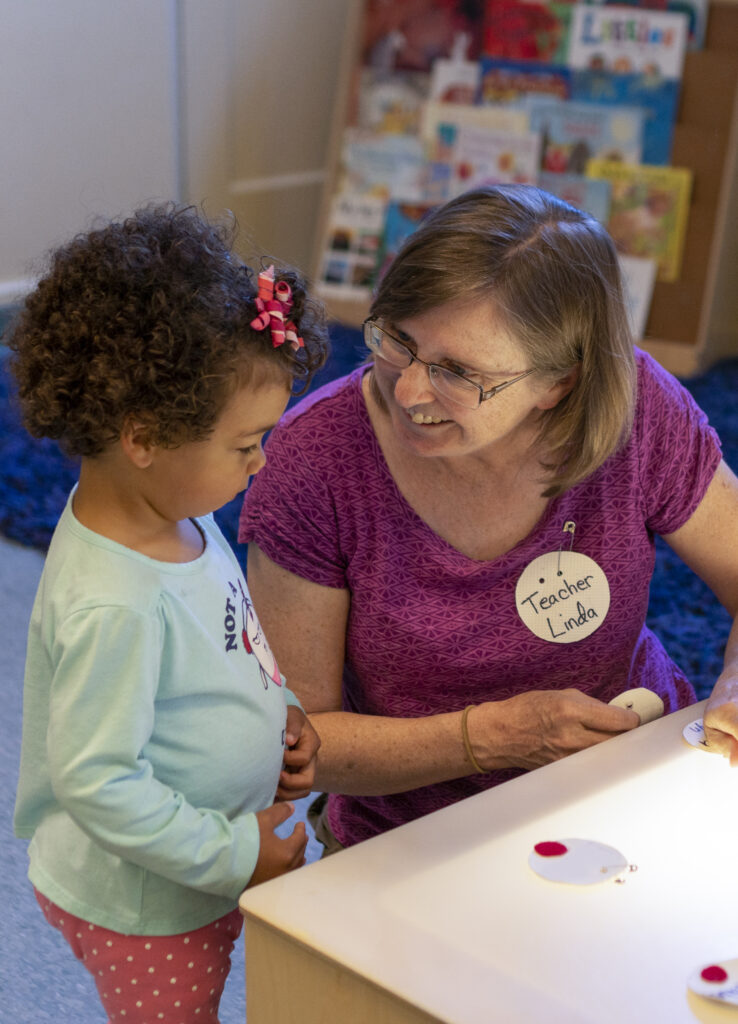 I am Teacher Linda and I have worked in the career of childcare for over 20 years. I had the pleasure to enroll my daughter in co-op preschool at just five months old and continued all the way through to pre-K. It was the best decision I have made as a parent! Co-op gave me the support I needed and helped my child gain important social/emotional skills.
After my daughter started elementary school, I had the opportunity to teach in the Arbor Heights Two Day class. I was so happy to be back at co-op, particularly in West Seattle! I now enjoy enriching minds at Alki Co-op Preschool in the Multi-Age class as well.
I love watching the children grow and change over the year and the parents developing lifelong relationships with each other. I believe a child's job is to play; and as a teacher, I enjoy setting up the classroom to help encourage this. Whether they are exploring ramps made from gutters, a home center, relaxing at the play dough or sensory tables, I love to get down on their level and play alongside them.
Away from work, I love spending time with my family and camping with our two cats. I also enjoy gardening, quilting and my new hobby, making fairy houses out of natural materials.