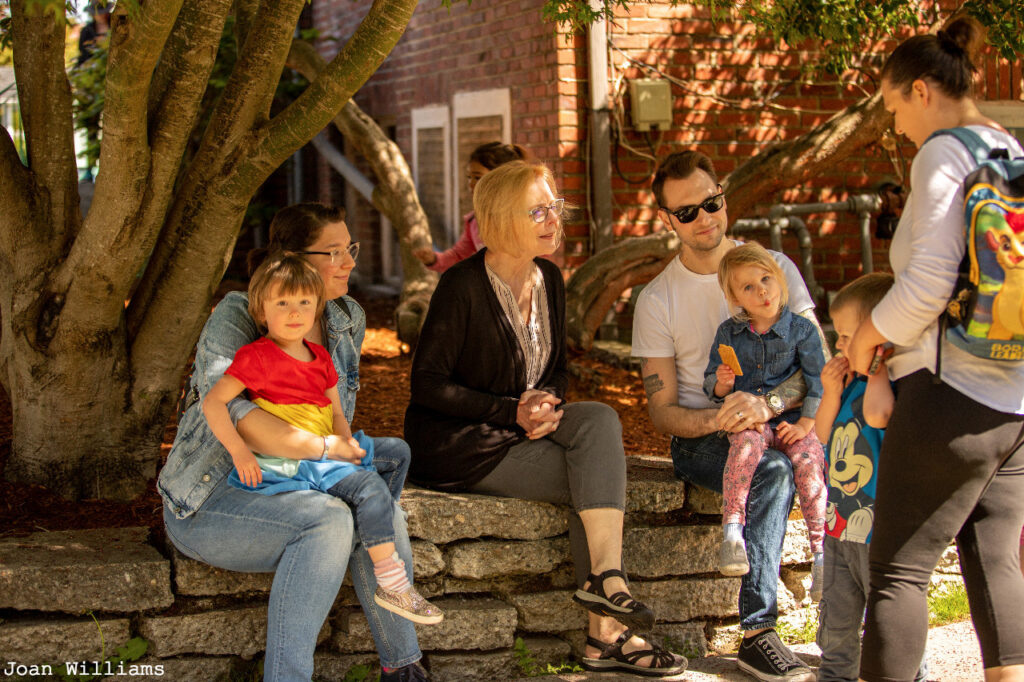 The SSC Parent Education Program is an integral part of the co-op membership. All of our Parent Instructors are skilled in the Alderian Positive Discipline guidance philosophy that encourages parents to be both kind and firm. Parent Instructors are available to parents to answer parenting questions and offer advice. Instructors encourage parents to take into account what each child brings to the world, to use tools that are effective for the long term and to raise children who are capable contributors to home, school and the larger community..
Parents attend a monthly evening meeting to discuss co-op business, but also spend part of the meeting learning about positive discipline techniques. The latter part of the meeting offers parents the opportunity to ask questions about their child and receive advice about social/emotional skill building and positive discipline techniques. Parents appreciate the opportunity to hear about other parents' challenges and understand that they are, "not the only ones!" Meetings are also a time to socialize with fellow parents and make lasting friendships that will continue beyond your preschool years.
Parent Education Workshop Calendar
Affiliation
Alki Co-op Preschool is one of the five preschools in West Seattle that are affiliated with South Seattle College. The college provides professional parent educators to each class to provide support and education to parents, ongoing training and support for each classroom teacher and consultations to the school's board around the running of the preschool. Each preschool class is represented at the Parent Advisory Council that offers scholarships, registration assistance, and diversity, equity and outreach within the program, community and world at large.