Thursday and Friday 9-11am, Age two by August 31st
Teacher: Kim Seater
Parent Educator: Jena Inghram
Life with a 2 year old is like a Seattle day– sunny one moment and cloudy the next!
They are excited to play and explore.
Their imaginations are blossoming.
They still need our help moving beyond "MINE!"
The Co-op curriculum is play-based. We believe that a child's play is his work and that learning happens best when children use their bodies, their senses, their hearts, and their minds to discover their world.
Our class is a safe place for children to express their independence by exploring a room full of opportunities. As they grow more comfortable with language, we help them learn to communicate their needs.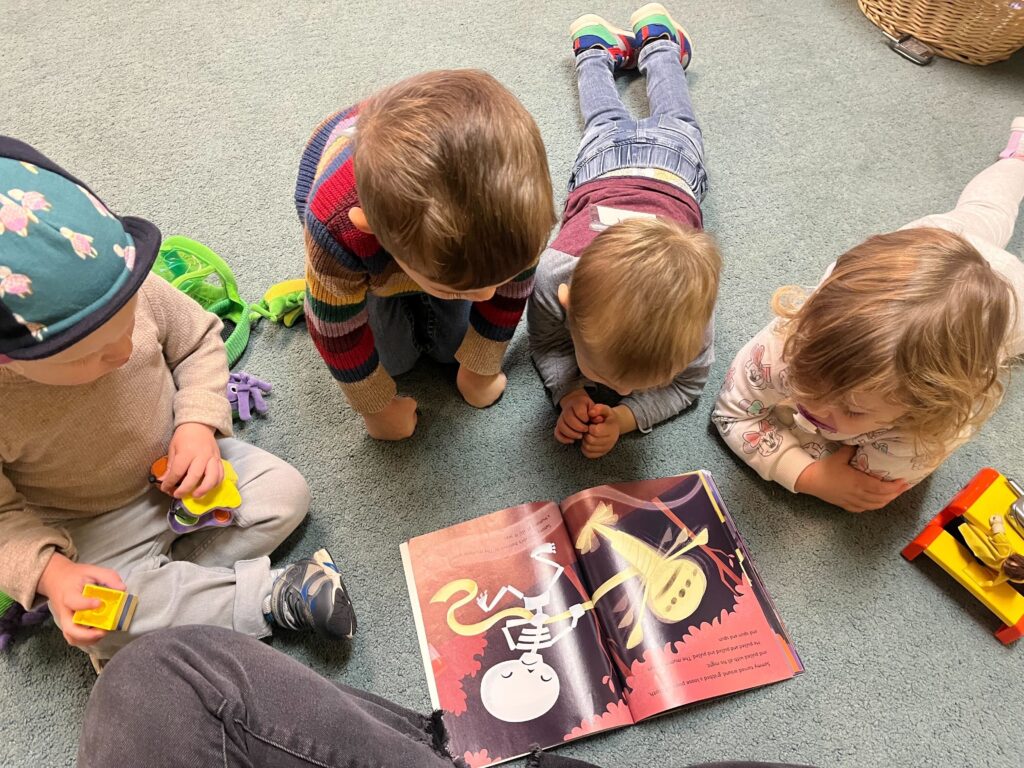 Preschool teacher Kim Seater will be leading your children through a wonderful, child centered play curriculum that includes:
Small class size for plenty of individualized attention
Sensory play
Cooperative dramatic play
Gross motor development in our climbing room
Hands-on art projects
Social emotion skill building
Daily routine includes:
Choice time to play, explore, pretend, and create
Clean up time
Circle Time Story (learning to sit and take part)
Snack time
Music and Movement (singing and using big muscles)
Parent Involvement
Parents work one day each week
Your child attends class without you on the 2nd day
If you cannot come in due to illness, etc., you can ask another parent to cover for you or trade.
We teach you ways to interact with the kids using our "positive discipline" philosophy
Some two year students have a hard time separating–we follow your lead and help you both make this transition
Parents rotate bringing a healthy snack for the children. Your snack day will be about once every one to two months
Parents get to:
Attend a monthly, evening parent meeting to discuss business and parenting topics
Help with the running of the preschool and fundraising
Choose a co-op job that fits your interests, skill, and time
Get to know other families that are investing in our children's education